Registration is open DigitalFutures.World
We are glad to be a part of Digital Futures 2020 with HI-Cy: Hybrid Intelligence Cy-Matters workshop on computational design and multi-material 3d printing along with an amazing lineup of talks and workshops in 3 timezones.
Workshop Leaders: Sina Mostafavi + Benjamin Kemper + Adib Khaeez / BK City TU Delft, CAAD ETH Zurich, HS Anhalt DIA Bauhaus, DARS, Materiability, SETUP
Language: English

Workshop Start time: 12:00 GMT. Please check your local time for compatibility with this workshop's schedule.

Schedule: Workshop Number of Days: 5 / Hours Per Day: 5

Number of Students: Active Participating Students: 15 / Auditing Students: 20

Livestream: Yes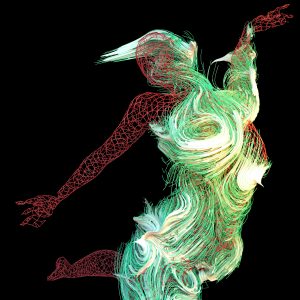 HI-CY-Matters_ Adib Khaeez, Benjamin Kemper, Sina Mostafavi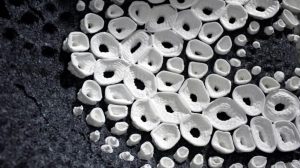 Hybrid Chair_Sina Mostafavi, Benjamin Kemper, Daniel Fischer
Workshop Description:
Key Words: Hybridity, Material Intelligence, Multi Material 3D printing, Cy-Matters, Houdini

Required Skills: Intermediate Rhino, Intermediate Grasshopper

Required Software: Rhino 3D, Grasshopper 3D, Houdini (Optional)

Required Hardware: None

Course Type: Project
HI-Cy: Hybrid Intelligence Cy-Matters is a computational design-to-prototyping workshop exploring multi-materiality in digital design and fabrication. Using advanced methods of computational modeling, generative design, and implementing multi-material 3D printing, HI-Cy projects materialize the multi-material future. In HI-Cy, "HI" refers to material intelligence through Hybridity, and "Cy" refers to the occupants of space as cyborgs in cyber-physical spaces. HI-Cy is a project-driven workshop that starts with lecture and tutorial sessions on computation and production of hybrid systems in various scales addressing the symbiosis between the human body and the environment. In parallel, the participants will design multi-material projects which will be produced in research and prototyping labs in the host cities of Delft and Dessau.
HI-Cy: Hybrid Intelligence Cy-Matters explores the notion of multi-materiality in computational design and digital fabrication, with the goal to design and prototype hybrid informed material systems. HI-Cy considers the occupant of space as a Cy-org in a Cy-Locus. Org refers to multi-material solutions as extended wearable organisms, while Locus refers to integrated multi-material components in symbiosis with the human embedded in space.
During this project-based workshop, background theories and state of the art methodologies of hybridity in computational design and digital fabrication will be discussed, and design to production workflows of data-driven design materialization will be introduced and provided for the participants. In HI-Cy, we prototype material intelligence using generative design and multi-material 3D printing methods. More specifically, voxel-based and volumetric modeling, as well as the application of complex systems such as agent-based, fractals, and recursive methods, will be taught and explored in tutorial sessions.
Participants will design a HI-Cy project individually or in teams, and the result will be 3D printed in the host cities. According to the performance criteria, various scenarios of hybrid systems such as soft to hard, bio to artificial, transparent to opaque will be designed and prototyped. The variation and complexity of the hybrid systems will be computed based on the developed Functionally Graded Material systems, which may consider structural, environmental, aesthetic parameters into account. The final outcome of the workshop will be design proposals in the format of digital posters and short videos, physical 3D printed experiments, and final HI-Cy prototypes to be exhibited at TU Delft and HS Anhalt at the Bauhaus Campus.
Workshop Schedule:
Saturday, 27/06/2020 Intro to Hybridity & Cy-Matters Task/Objective Q&A Framing the first Design challenge for next session

Monday, 29/06/2020 Computation Seminar Tutorials Design elaboration and computational hackathon Design and Computation Review

Tuesday, 30/06/2020 Prototyping and 3D printing Tutorial Design and Production Review Prototyping V1 Critics with External Guests

Wednesday, 01/07/2020 Prototyping V2 Final Review and Design/Production Development

Friday, 03/07/2020 Final Presentation Critics with External Guests
About the Instructors:
Sina Mostafavi is a practicing architect, researcher, and educator with expertise in computational design and architectural robotics. He is the founder of award-winning studio SETUP architecture studio. He teaches and leads design studios at Delft University of Technology and Dessau Institute of Architecture (DIA) at Bauhaus, where he is also the initiator and director of DARS hub. As a Ph.D. and as a senior researcher at TU Delft, he has focused since 2011 on the development and application of design computation to robotic production of hybrid material systems, where he has been the manager of the Robotic Building Lab at Hyperbody group of TU Delft. He has lectured internationally, and his works have been featured at multiple exhibitions, such as the V2 gallery of Rotterdam, NAi, and Imprimer Le Mond in Centre Pompidou Paris.
Benjamin Kemper has been a Ph.D. researcher since 2020 at ETH Zurich and HS Anhalt/Materiability Research Group under the leadership of Prof. Dr. L. Hovestadt and Prof. Dr. M. Kretzer. He researches the multi-material properties of robotically deposited bio-based materials. He graduated cum laude from TU Delft with a master's in hyperbody/robotic building in 2018. He became a member of the German Academic Scholarship Foundation in 2014. Since 2018 he has been a junior partner of the responsive design studio.
Adib Khaeez is an architect and researcher based in Germany. He holds M.A from DIA, Bauhaus Dessau, practicing architecture and researching robotics-in-architecture. He is a tutor at DARS (Design, Architectural Robotics & Systems) studios from 2019 in DIA. His primary research interest is emergent digital practices in architecture, and he has been involved in multiple computations and digital fabrication workshops as both participant and tutor in TU Delft, HS Anhalt, etc. His collaboration with other architects led to several published architectural projects. He, as an Adapt group member, earned Architizer A+ award 2017 in both jury award and people choice section for FaBRICKate project. He is currently an associate architect in SETUParchitecture, working on several projects with various scales.